When it comes to providing your family with dental care, finding a San Marcos dentist office with an established reputation for excellence can make all the difference. At San Marcos Family Dental, our staff takes great satisfaction in forging long-lasting relationships with our valued patients. Not only can you expect to receive the highest levels of individualized attention from our attentive team, we will be by your side throughout your visit to address any questions or concerns you may have. It is our goal to provide you with an informative and engaging dental experience where you feel empowered to make the best decisions regarding your oral healthcare. New patients are always welcome and we look forward to getting to know you and your family.
According to a recent study published by the American Dental Association, cavities and gum disease are the two most prevalent oral health conditions but also are the most easily preventable. At San Marcos Family Dental , we want to keep your teeth healthy from the start. We advise patients to visit our San Marcos dentist office twice a year for a routine checkup and cleaning. During our comprehensive oral exams, we use sophisticated diagnostic technology to detect a myriad of issues that may have otherwise gone unnoticed. Because managing the accumulation of plaque in your mouth is critical to maintaining optimal oral health, we follow-up every exam with a thorough teeth cleaning. For our pediatric patients, we offer dental sealants to shield the molars and pre-molars from decay and fluoride therapy to strengthen the
developing enamel. 
At San Marcos Family Dental , we have helped many families establish and maintain excellent oral health and we are confident we can do the same for yours. For more information on any of our general, preventive, cosmetic, and restorative services and to schedule an appointment, please call our San Marcos dentist office today. We look forward to hearing from you.
1 Civic Center Drive Suite 230 
San Marcos, CA 92069 
(760) 981-0429
By San Marcos Family Dental
April 7, 2018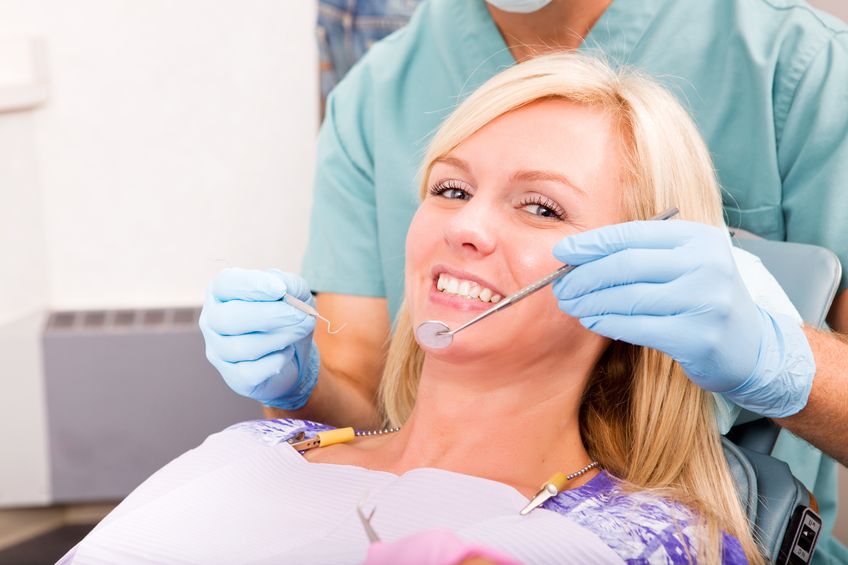 Blog Posts
Follow Us