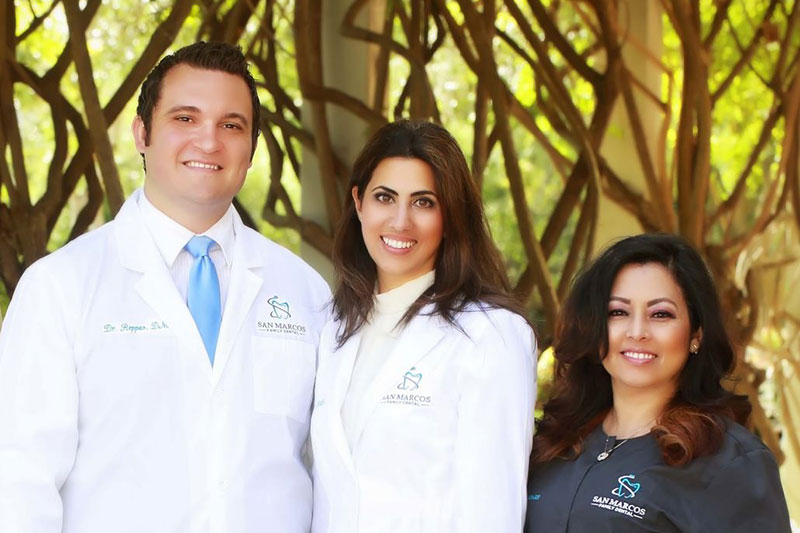 We recognize that all of our patients are unique and deserve to receive dental care that reflects their individual needs. Our experienced and talented dental team is committed to working with you and your family to create a comfortable, stress-free, and rewarding dental experience every time you visit our practice. We are pleased to welcome you and your family, and we look forward to working with you.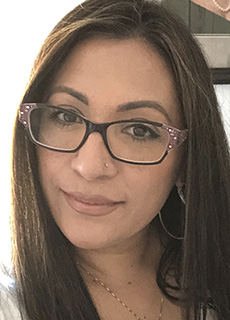 Andrea
Office Manager
Andrea (Office Manager)I have been interested in the dental field since I was very young. I had to start orthodontics at a very young age and I had extreme anxiety. The assistant that worked on me just made all of the difference for me. She was so kind and understanding that I told her I wanted to be an assistant like her so that I would be able to help others who were nervous just like me. I went to school and received my RDA license in 2004 and have loved every minute of it. I started in a cosmetic office in the Bay area and slowly moved into management. I absolutely love what I do and I really enjoy all aspects of dentistry.
I lived in the Bay Area up until a year ago when I moved to Carlsbad. That is when I found my new family at San Marcos Family Dental. I can not say enough about these amazing Doctors and the most brilliant staff around. I take a great deal of pride in my work and what I do so I knew it was not going to be easy to find an office that I knew would be a perfect fit. I prayed a great deal and it was so worth it. I love my San Marcos Family dental team and consider them all like family to me. One of many of my major blessings since I have moved here.
In my spare time, I love to explore the area and just soak it all in. It is so very different from the Bay Area and I just love it so far. I love food and trying new things as well. I absolutely love sweets but the real way to my heart is a juicy steak!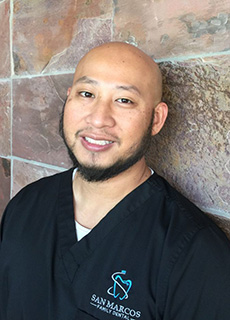 Miguel
Registered Dental Hygienist
For as long as I can remember I have lived and breathed dentistry. I was born on a tiny island in the Philippines and I was raised in San Diego. I started my career in dentistry as an assistant for 8 years and further pursued my education and graduated from San Joaquin Valley College with a degree in Dental Hygiene. I have now been practicing Dental Hygiene for over 7 years.
Being in the dental field has given me opportunities that I would not have otherwise discovered. I truly enjoy my career and I am thankful for the opportunity to serve all those I encounter. Joining San Marcos Family Dental is an exciting opportunity and I look forward to making a positive impact in the San Marcos community. I am a very passionate individual and I do my best in everything that I do and hope to someday become a dental hygiene instructor to help train and guide the next generation of hygienists.
In my spare time I try to maintain a healthy lifestyle by playing basketball and tennis. I am a big nerd at heart, so finding an excuse to be goofy and play games with my friends and family is something I look forward to. I am also a passionate traveler; constantly seeking fun and new adventures across the world.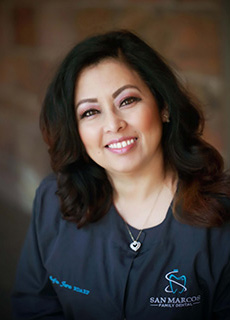 Sofia
Registered Dental Assistant in Extended Functions
From day one I knew I wanted to be in the medical or dental field. I was fortunate to start in the profession of dentistry in 1994 and grow as a Dental Assistant through many hours of continuing education. Through my dedication and hard work, I have earned the prestigious title of Registered Dental Assistant in Extended Functions (RDAEF) from UCLA.
I joined San Marcos Family Dental in March of 2016 and love working with Dr. El-Maasri and Dr. Reppas. At San Marcos Family Dental, I contribute to the success & growth of the office by utilizing my skills, abilities & willingness to learn and help my team members as well as help our patients achieve the smile, confidence, and health that they deserve.
I met my husband in high school and we have been together for 27 years. We have 5 children; 3 girls, 2 boys and 2 grandchildren. When I'm not at work I focus my attention to my youngest child. In our spare time we enjoy going to the park, watching movies, and having many fun-filled family gatherings.